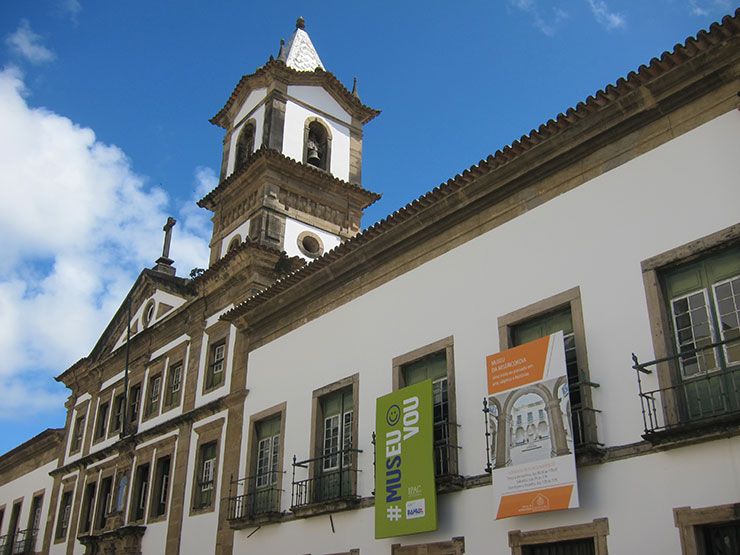 Salvador's Santa Casa da Misericórdia (Holy House of Mercy) is located at the southern entrance to the Centro Histórico, between the Praça Munipal (which gives on to the elevator to the cidade baixa) and Praça da Sé. It was founded as a charity hospital, the institution itself having been founded in 1498 by Queen Leonor of Portugal. Active hospital functions were transferred to the Hospital Santa Isabel (in the neighborhood of Nazaré) in 1893.
Salvador's original Santa Casa (the first was built in Porto Seguro, Bahia sometime between 1526 and 1540) was built in the year the city was founded: 1549. The church was originally a chapel within the hospital, but the structure was rebuilt in 1653. Further work was done beginning in 1722.
The House now functions as a museum with an active church. It's a beautiful place and worth a tour (5 reais, I believe), with earnest guides speaking several languages. One of the most touching features is a small, turntable-like revolving door which was once set into an exterior wall, upon and into which women would place babies they were unable to care for. Some of these babies grew up to become members of the Santa Casa and pay forward what they themselves were afforded at their most vulnerable period in life (the question begged being: What would have become of a baby afrodescendente placed to be taken in before May 13, 1888?).